Vader and Landgraf Hire Timothy Kovacs
Vader and Landgraf is pleased to announce longtime friend of our agency, Timothy Kovacs, has joined our team.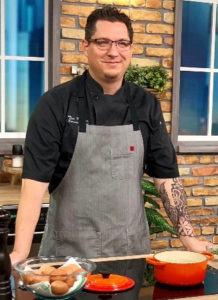 Trained in modern French techniques, Tim is a graduate of Michigan State University and Culinary Institute of America. His diverse culinary experience includes working in restaurants internationally and running several outstanding kitchens in the Twin Cities market. Tim's career has led him to become Executive Chef at Marquette Hotel in the IDS Center and Executive Chef of the Lifework's Restaurant Group at 3M World Headquarters, creating their Health and Wellness program. Tim also played an instrumental role in creating a local iconic restaurant for the Minnesota Wild, "Herbies on the Park".
Over the last three years, he has shared his culinary and life experiences with his clients and customers while working with US Foods. For the last 18 years, Tim and wife Julie have resided in St. Paul where they are raising their 3 children.
Tim will focus on outside sales while providing culinary support to our clients. Please join us in welcoming him to the Vader and Landgraf team!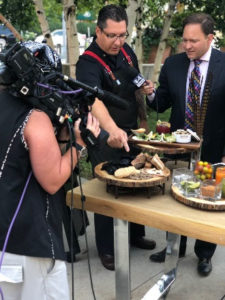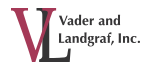 Newsletter Sign Up
Sign-up here to receive all the latest news from the Paradigm partners.