WELCOME TO PARADIGM!
Paradigm firms offer a strategic way for manufacturers to go-to-market, delivering high performance and improved profitability. It is our relationships and consistency across the market that makes Paradigm member companies an asset and ally for those with whom we do business. Learn more about what Paradigm member companies offer their business partners and how they bring value to the industry, every day.
Next Paradigm Partner Event:
Experience ESM - E-Source Miller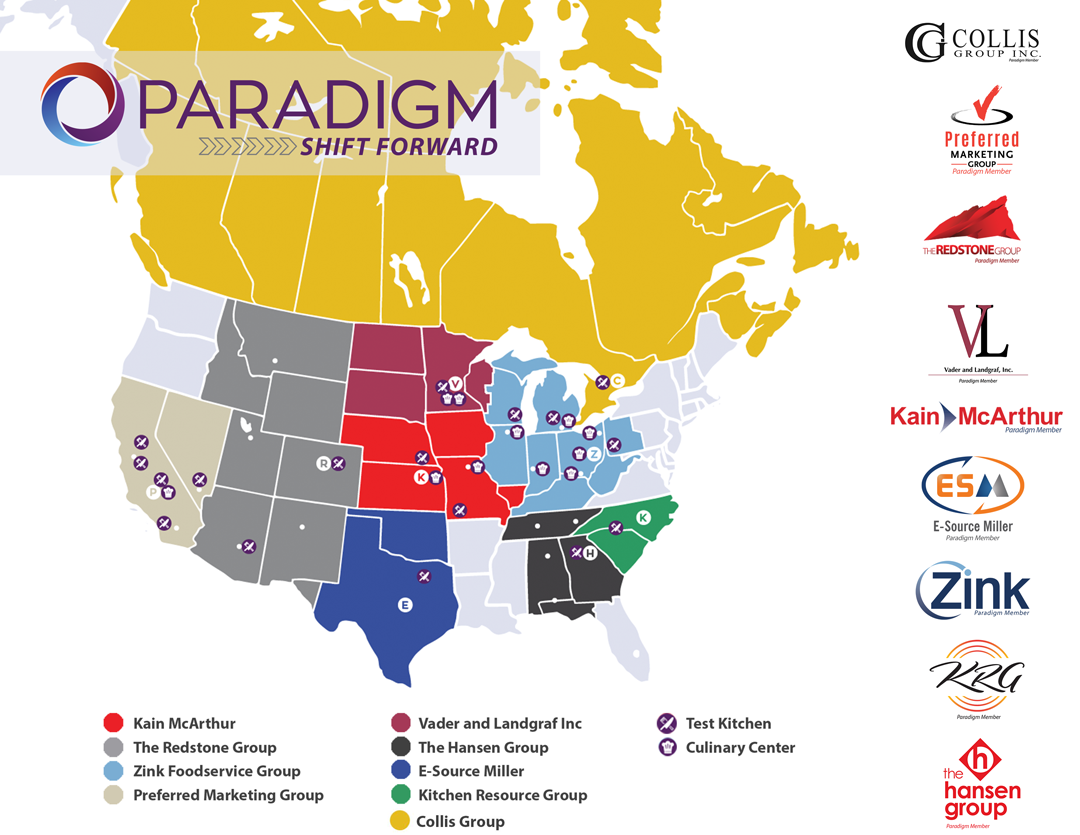 Announcement:

  Sign Up for the Paradigm Pulse Newsletter Below!
New Paradigm Partner Hires
Chris Moran - KRG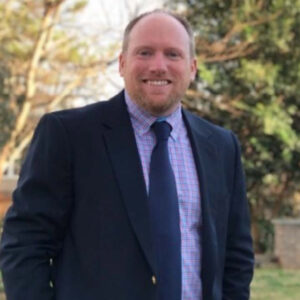 Kitchen Resource Group is delighted to welcome Chris Moran as our newest Territory Manager.
Chris resides in Charlotte, NC. He graduated Summa Cum Laude from Montreat College with a Bachelor of Business Administration. Kitchen Resource Group is looking forward to bringing Chris' consultative problem-solving skills to our partners and the commercial food service 
industry. Outside of the walls of KRG, Chris is a family man who enjoys the outdoors as well as live music. We are positive that he will make a magnificent addition to the KRG family!
Amanda Francis - Kain McArthur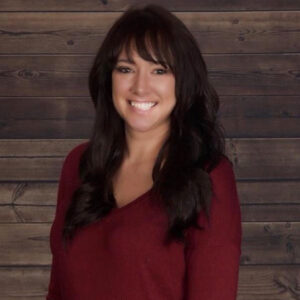 Amanda Francis joins Kain McArthur's inside sales and marketing team and is responsible for quoting, PO processing, account support, and marketing.
Amanda has 8 years of combined industry experience working as Inside Sales Support for both dealers and manufacturers, including Business Development and Marketing management for a competing Manufacturers Representative Group.
Michelle Vaughn - Kain McArthur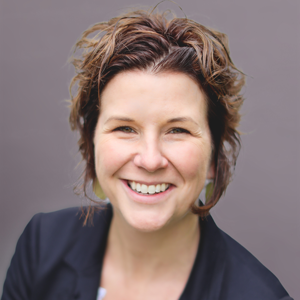 Michelle Vaugn joins Kain McAurthur as Project Manager and is responsible for quoting and managing large spec & contract projects.
Michelle has over 10 successful years of Food Service experience as a dealer Contract Manager/Sales Consultant. She has extensive equipment experience in providing solutions in equipment selection, operational applications, CAD design/layout, local code requirements and coordination of installation.
Zink Grows Their Team by 13!
Mike Comstock as Senior Territory Manager in IL and WI
Danielle Bergman as Inside Sales Specialist, Equipment
Camille Jones as Inside Sales Specialist, Equipment
Lyndsay Jacob as Executive Assistant
Tala Morales as Inside Sales Specialist, Equipment
Dave Weller as Drafting & Engineering Manager
Karen Hollish as Inside Sales Specialist, Multi-Units
Andy Goodfriend as Territory Manager in Southern Ohio
Dan DeNoble as Director of Sales, Zink Hospitality
Kimberly Sanders as Inside Sales Specialist, Equipment
Brandon Ragsdale as ZCS Service Manager
Allison Baker as Retail OEM Specialist
Chad Christine as Regional Account Manager
Chris Haltom - E-Source Miller
E-Source Miller added a new member to their team.  Chris Haltom will be a vital part of the Operations Department.  Chris' background is in interior design and real estate, and has experience in AutoCAD and Revit.
Partner Spotlight
E-Source Miller is a leader in foodservice equipment sales in Texas and Oklahoma.  We strategically partner with the most respected manufacturers who, collectively, can provide foodservice equipment that meets your needs.
Our proven processes assure you of the most reliable and efficient experience anywhere, from quoting to delivery.  
E-Source Miller's core focus is simple:  Connect.  Care.  Change. 
CONNECT:
We believe it all begins with a connection.  A genuine connection that builds mutual trust with common goals.   
CARE:
We believe the natural progression after true connection is caring.  We care about the personal and professional success of our customers.
CHANGE:
Our goal is to do everything in our ability to bring positive change to your work life and beyond.
Welbilt Roadshow – December 8th – 10th, 2021
Experience ESM – January 19th, 2022
Welbilt Roadshow – February 8th – 10th, 2022
Welbilt Roadshow – January 11th – 13th, 2022 Through collaboration, transparency and trust Paradigm has redefined the standard for multi-line representatives. Our relentless pursuit of excellence aligns our members to create a national organization dedicated to E&S and invested in the success of our stakeholders.
Paradigm operates on the EOS platform and has developed formalized business processes that drive consistency, discipline and accountability around Sales, Marketing and Education. Our proprietary technology, The REV Data Management System, provides unparalleled Sales Planning, Forecasting and Reporting to create a competitive advantage for our clients.
Through a combined investment in our people, infrastructure, systems and processes Paradigm member companies outperform the market in top line sales, profit margins, forecasting efficiency and client experience.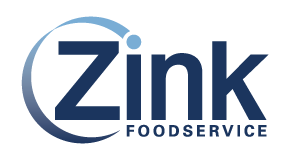 Zink Foodservice provides comprehensive sales, marketing, distribution and installation services for premier manufacturers and authorized dealers of foodservice equipment and smallwares. For nearly 40 years, the major brands in the commercial foodservice industry have turned to Zink for sales and marketing expertise, and exceptional performance.
We bring the highest levels of professionalism, responsiveness and service to dealers, consultants, chain accounts, schools and independent operators. Zink Foodservice is Invested in Your Success.
Jim Zink
www.zinkfsg.com
800-492-7400
655 Dearborn Park Lane, Suite Z
Worthington, OH 43085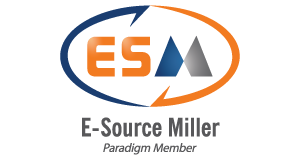 E-Source Miller is a leader in foodservice equipment sales in Texas and Oklahoma. We strategically partner with the most respected manufacturers who, collectively, can provide foodservice equipment that meets your needs.
Our proven processes assure you of the most reliable and efficient experience anywhere, from quoting to delivery.
E-Source Miller's core focus is simple:
Connect. Care. Change.
Jeff Griffiths
www.esourcemiller.com
214-615-0215
Office: 214-614-0215 | Fax: 214-614-0213
3680 W. Royal Lane, Suite 155
Irving, TX 75063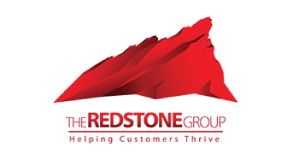 The Redstone Group is a leading manufacturer's sales force for the commercial foodservice industry supplying equipment, supplies and furniture. Equipped with more than 150 years of combined experience, our team of professionals understands your current and future needs and will help find the right solutions for you.
The Redstone Group exists to help our customer thrive by providing exceptional products with superior customer service.
George LeCavalier
www.theredstonegroup.net
800-338-8131
2618 S. Raritan Circle
Englewood, CO 80110
The Hansen Group represents the evolution of over 60 years of continuous service to the hospitality industry. We are proud to represent manufacturers who produce the highest quality products in the industry. We gladly offer our manufacturer-specific and knowledgeable consultation services, design facilitation, culinary facilities, and hands-on training for dealers and end-users alike. We offer high quality service to customers in Georgia, Tennessee, Alabama and the Florida panhandle.
The Hansen Group's primary focus is to provide dedicated knowledge, resources and exceptional service to the markets we serve.
Wayne Jones
www.thehansengroup.net
770-667-1544
1770 Breckinridge Pkwy suite 500
Duluth GA, 30096
Kain McArthur is a leader in innovation, technology, and facilities, offering expertise and service to the Commercial Food Service Equipment and Supply Industry. We stay on top of continuous changes in the industry to improve our methods of representing our manufacturers while maintaining strong, collaborative partnerships with both manufacturers and customers.
With Kain McArthur, you can trust you're getting top level Education, Service, Marketing, Communication, Commitment and Proven Performance.
Kelly McArthur
www.kainmcarthur.com
913-829-3700
2000 E. Prairie Circle
Olathe, KS 66062
Preferred Marketing Group is the leading manufacturer's sales and marketing agent for the commercial food equipment and supply industry. With over 150 years of combined foodservice experience, our team understands your needs and will help you make informed decisions. We have consistently represented the industry's preferred brands of foodservice equipment and supply manufacturers for more than 30 years.
Preferred Marketing Group is a team of knowledgeable professionals dedicated to providing foodservice solutions through strong relationships and preferred brands in our marketing territory.
Jeff Couch
www.pmgnow.com
800-292-4764
20715 Dearborn Street
Chatsworth, CA 91311
Since 1960, Vader and Landgraf, Inc. has represented leading manufacturers of foodservice equipment throughout the Upper Midwest. Our core values and history of excellence remain our foundation. Our proven results show our commitment to customer service, and conducting ourselves to the highest standards.
Educating channel partners and continually building relationships with segment leaders, end users and dealer partners throughout the foodservice industry are every day priorities for our team.
Dennis McGuire
www.vaderandlandgraf.com
800-852-0447
1047 10th Ave SE
Minneapolis, MN 55414
Founded in 2000, Kitchen Resource Group (KRG) serves the North Carolina and South Carolina markets. KRG is a leading firm of foodservice sales and marketing experts representing many of the leading brands in the industry. The solution-based and customer-focused culture at KRG is paired with a team of dedicated sales professionals. KRG constantly seeks to enhance the profitability of the manufacturers represented as well as maximizing the ROI for the end users of our products.
We provide a comprehensive approach in selecting food service equipment for the intended applications.
 
Ryan Morris
243 Overhill Drive, Suite B
Mooresville, NC 28117
Collis Group Inc. is a sales and marketing organization representing quality manufacturer's products in the province of Ontario and Western Canada. They are located in Richmond Hill with 4200 sq. ft. of office and warehouse space. Formed in 1996, they are a leader in the food service industry dedicated to the highest level of customer service and support.
We don't just sell, we solve problems by understanding the challenge and applying the right solution with accuracy, reliability and integrity.
Danny Collis

Newsletter Sign Up
Sign-up here to receive all the latest news from the Paradigm partners.