culinary services
Through our shared resources and organizational expertise we offer Culinary Centers and Test Kitchens across the country that provide opportunities for customers to "test drive" the commercial foodservice equipment and learn more before making a purchasing decision. As Paradigm member companies, we become a true partner to our customers and end-users, providing education, planning and training. This best-in-class approach offers on-going, integrated foodservice solutions to customers, building strong, long-term relationships and repeat business for our manufacturers.
Our state-of-the art facilities equipped with our manufacturers' top-of-the-line products along with professional chefs help provide tailored solutions that deliver on the customers' highest priorities. We are dedicated to excellence and helping customers meet their operation objectives.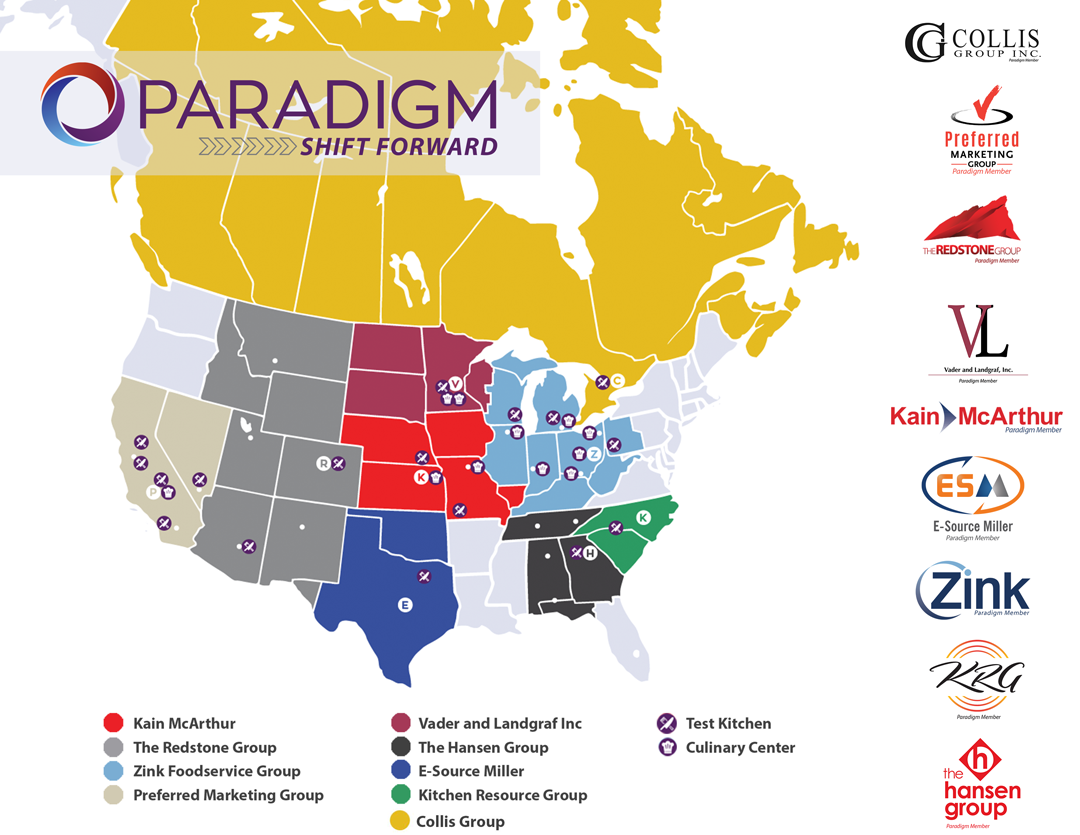 Newsletter Sign Up
Sign-up here to receive all the latest news from the Paradigm partners.